Powell Chiropractic is your one-stop-shop for wellness and vitality. Rather than go through the hassle of referrals and running all over town to find a sense of completeness, we offer you everything in one convenient building, so you can leave feeling like a new person.
In addition to top-level chiropractic therapy, our transformative care includes the following additional services…
Acupressure
Dr. Dave doesn't use acupuncture needles, but he can create the same effect using massage-like pressure, electrical muscle stimulation and heat / ice application.
Acupuncture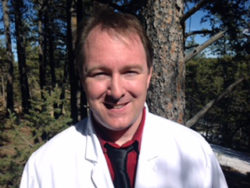 Jeff Rippey, M.S. Ac., Dipl Ac (NCCAOM), L.Ac.:
Being interested in all things "Eastern" from a young age, I decided Acupuncture is where I wanted to focus my attention. Since pain and overuse of pain meds is a chronic problem in the US, I center my Acupuncture practice on helping to manage pain, in a natural way. I mainly apply "Distal" Acupuncture which focuses on understanding your pain and location, then treating your issue in the location that corresponds. I have a Masters from Colorado School of Traditional Chinese Medicine in Denver. To find out more about me and to book an appointment, feel free to visit acuwp.com or call me for an appointment at 719-297-7121. I look forward to working with you so call today.
Massage Therapy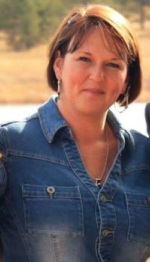 Hello, Lyla here sharing a little about me so you feel comfortable coming to see me. I have been in the medical field since I was 17 when my dad was diagnosed with diabetes, COPD and emphysema. Through his hardship, I knew I wanted to help improve the lives of not only my family, but others suffering from medical conditions.
Fast forward to today…I have been a Certified Nurse Technician, Phlebotomist, Pharmaceutical Technician and Dental Assistant then I found my real calling as a Massage Practioner. I graduated from Southeastern Career College in 2004 and currently hold a License in Tennessee and Colorado. I moved to Colorado in 2007 and wanted greatly to improve my client's quality of life in this beautiful state so they can continue to be active.
Massage Therapy holds MANY benefits and I Love educating individuals on how important massage can be, from stress relief, rehabilitation from injury, increase blood flow, decrease in blood pressure, pain management, etc. I practice many modalities including; Swedish, Neuromuscular, Pre-natal, Reflexology, Stone, Bamboosage, Sports, Medical, Aromatherapy, Ashiatsu, Craniosacral, and Techniques with Joint Movement. Every massage is customized to YOUR body. I look forward to creating a delightful experience for your massage so call today for an appointment 719-459-4523.
.