Welcome to Powell Chiropractic & Wellness Center!
Woodland Park, Colorado is one of those rare places where small-town charm and friendliness thrive. We're blessed with beautiful scenery like Pikes Peak, Rampart Range, Cripple Creek, the Garden of the Gods and Mueller State Park – and with 300 days of sunshine, we want to get out and enjoy the great outdoors! Yet, none of that is possible for someone suffering with chronic, debilitating pain.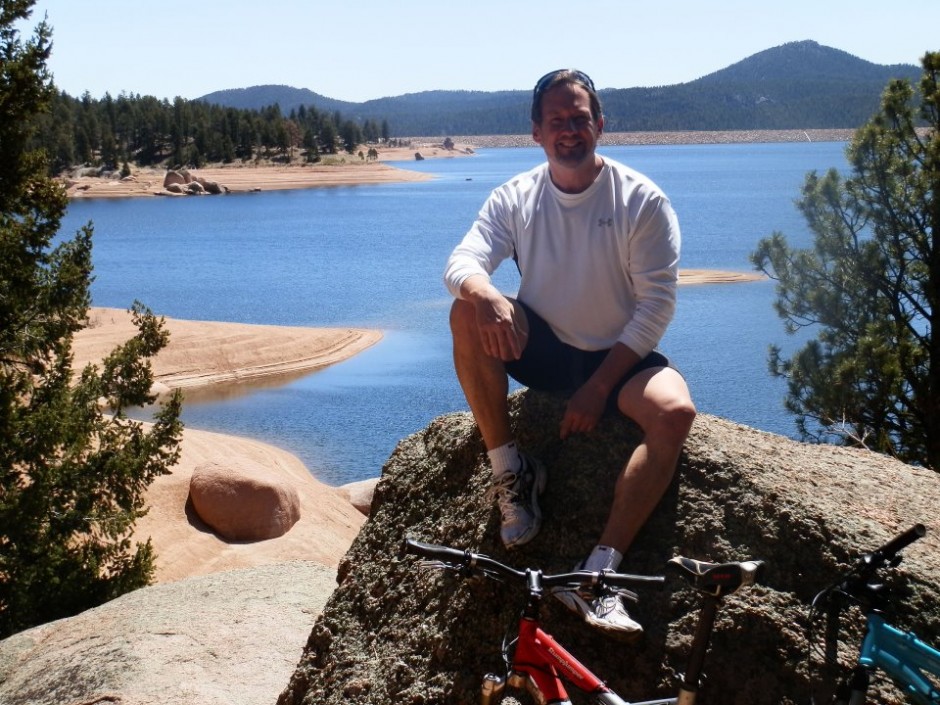 Welcome to Powell Chiropractic, your home for wellness, where a supportive family awaits you. Through traditional hands-on techniques and the best in modern light force technology, chiropractic care has curative effects for everything from sciatica, whiplash neck pain and arthritis, to lower back pain, plantar fasciitis and knee injuries. Before you subscribe to a lifetime of pain medication or life-changing surgery, consider how chiropractic work can benefit you.
For a small community of just over 7,600, we understand there are many choices for chiropractic care and we are glad you're considering Powell Chiropractic for your home for wellness. You'll find our wellness center is a different than any other chiropractic office. We've done our best to create a more comfortable atmosphere that is welcoming – like home, after a hard day's work. Here we look forward to your next visit because we truly care about your wellbeing.
We can't wait to share our surplus of knowledge and tools to help you start living a healthy, active life once again. Everyone in our office has battled (and overcome) debilitating pain, so we understand what you are going through. Whether you need advice, information about your condition, a hug, or a shoulder to cry on, we are here to support you every step of the way on your road to recovery. (It's closer than you think!)
Since every person is unique and every situation is different, we are pleased to offer many different techniques and we are committed to finding the methods that provide the greatest healing for you, personally. As you take a look around our site, you'll notice that we are more than just a chiropractor's office – we are a holistic wellness center – that incorporates exercise, nutrition, a positive attitude and so much more.
If you are tired of not feeling quite like yourself due to excruciating pain and trying remedies that do not take the edge off, please call your family at Powell Chiropractic and make an appointment, or just stop in during the hours our doors are open. Let us be your home for wellness and healing – your retreat from pain. Together, let's assess which type of treatment will unlock your body's natural ability to heal itself.

Dr. Dave is a member of:
About Chiropractic
What is it?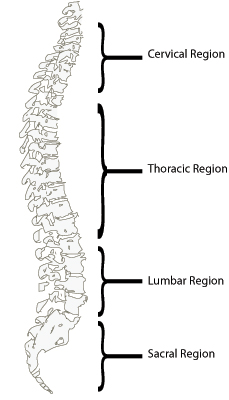 Chiropractic care focuses on properly aligning the body's structures—primarily the spine—to allow for natural, surgery-free healing. A chiropractor's goal is not to give patients drugs so they don't feel pain, but to discover the source of the pain and correct the problem.
Why Chiropractic?
The nervous system controls all of the body's functions, and depends on the vertebrae in your spine to protect it. When your vertebrae are out of alignment, they can prohibit optimal operation of the nervous system, which can lead to various physical problems.
Is It Safe?
Chiropractic treatments are incredibly safe—actually, they're one of the safest kinds of medical care available. And your chiropractor has studied extensively to fully understand the body's systems. The chiropractic training program is comparable to the program of study for medical doctors. According to the American Chiropractic Association, more than 30 million people visited doctors of chiropractic last year for a variety of conditions, and more and more medical doctors are referring their patients to doctors of chiropractic.
What Problems Can it Address? 
In addition to preventative and wellness care, chiropractic can be used to treat headaches, lower back pain, fibromyalgia, neck and shoulder pain, numbness, leg pain, scoliosis, and other health issues.
For more information, see the American Chiropractic Association
The Care We Provide for You
Try to think back to a time before the pain…
It might take some imagination, but try to remember how you felt when you were at your best. Maybe you were hiking through a state park, held in the embrace of a loved one, or invigorated after a dip in the pool on a hot summer day. Maybe you felt a total body buzz and natural "endorphin high" after a really good run, workout, or massage. Whatever your particular memory of feeling ALIVE and WELL may be, we want you to feel that wonderful every time you walk out our doors.
Before any work is done, you will receive an in-depth skeletal system exam and x-rays (if needed) to determine the best plan for your speedy and efficient recovery. Dr. Dave specializes in a variety of "force" and "light-force" techniques, so he can find the perfect methods to ensure you leave him feeling as though you're walking on clouds without a care in the world.
Force Techniques
Diversified Chiropractic Technique – Hands-on spinal manipulation designed to create motion in a vertebral joint
Gonstead Technique – The "ultimate" in hands-on adjustment that combines x-rays, visualization and palpation
Thompson Terminal Point Technique – A method of locating subluxations by utilizing a drop table and checking leg lengths for exact misalignment to adjust.
Light-Force Techniques
Activator Adjusting Instrument – A handheld instrument that detects slightly misaligned vertebrae
ArthroStim – An FDA-approved instrument that introduces energy to the body to remove nerve pressure
Pain-Alleviation Bonuses
Electric Muscle Stimulators
Infrared Therapy
Intersegmental Traction (Spinalator)
Vibratory Muscle Stimulation (Jeanie-Rub Massagers)
Flat-Bed Foot Scanner for Orthotics
Dr. Dave's Specialties . . .  
Dr. Dave has extensive training in athletic injuries and auto accident rehab. He can help you get back to optimal performance  after your: Sports Injuries, Extremity Injuries (Elbows, Ankles, Wrists, Knees), and Whiplash Spinal Cord Injuries.
In addition to bringing you the very best in small-town quality chiropractic care, Dr. Dave is also trained in Classical Homeopathy, Acupressure and Nutrition to give you additional resources in your battle against chronic pain.
Please see our additional services page to learn how we can be your one-stop-shop for pain relief in Woodland Park. We are your Home for Wellness, so stop in for a visit.